If my sump is sorted and timing chain is fitted, I'll be there
---
L-Driver
Posts: 5
Joined: Wed Jul 18, 2012 9:15 am
Drives: mk 2 golf 2.0l tsr borbot
Location: neath south wales
Contact:
hi guys im still looking to make this one but will be coming heads of the valleys m50 is there somewhere close for the passes i could meet someone or could they get posted and arrange cost on the day could they be left at a entrance with a name list etc

cheers
www.ledge4@msn.com
[img][IMG]http://i1234.photobucket.com/albums/ff415/geraint2/IMG_0678.jpg[/img][/img]
---
OEM+
Posts: 234
Joined: Tue Jun 07, 2011 11:54 pm
Drives: 1991 1.6 Driver
Location: Bristol
M4tt I could meet you at cribbs if you want?
---
HxC_dubba wrote:M4tt I could meet you at cribbs if you want?
Yea sounds good mate place and time?
---
OEM
Posts: 75
Joined: Wed Sep 12, 2012 10:07 pm
Drives: Mk2 Golf
Location: SouthWales the Kop End
I just had a text off a Mate saying that this has been Cancelled due to a Loged show Field
Poxy Weather
---
Site Admin
Posts: 3969
Joined: Mon Sep 27, 2010 9:07 pm
Drives: Rallye
Location: Club Founder
From their website...
"SHOW POSTPONED
SHOW POSTPONED
I AM SORRY TO HAVE TO POSTPONE THIS EVENT DUE TO FLOODING.
A NEW DATE WILL BE SET FOR NEXT YEAR IN DUE COURSE.
ALL EXHIBITS AND STALLS WILL BE VALID FOR THE NEW DATE."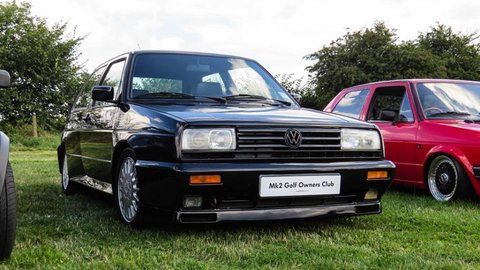 ---
Moderator
Posts: 542
Joined: Wed Nov 10, 2010 9:38 pm
Drives: mk2 GTI 2.0 16v
Location: Tetbury, Gloucestershire
FFS gutted was really lookin 4ward to this:(
Dubbing since 2006
90 mk2 1.6 CL (gone but never forgotton)
91 mk2 2.0 16v
V
(On the road on going project lol)
---
VAG Rat
Posts: 413
Joined: Sat Mar 12, 2011 11:02 pm
Drives: 1990 MK2 Golf 2.0 16v
Location: Bristol
yesssssssssssss! that means i can book it off next time instead of working a 14hour shift!
---
---
Who is online
Users browsing this forum: No registered users and 1 guest