So where do I start. I have been on this journey well before I bought this car.
I have been looking at VW Golf MK2's for over 2 years and always wanted one.
I slowly began to make a list like what colour, which engine, which alloys and what I will do to the interior/exterior etc.... while building my other car (SEAT Leon Cupra 2007). Before I knew it, I had built a picture up in my head and could not get it out. Every where I looked I saw them and knew I had to get one.
My dream would be to roll down to Wörthersee in my MK2 and just experience the feel of what MK2's are all about.
So anyway enough talking.
I picked my new MK2 up last night.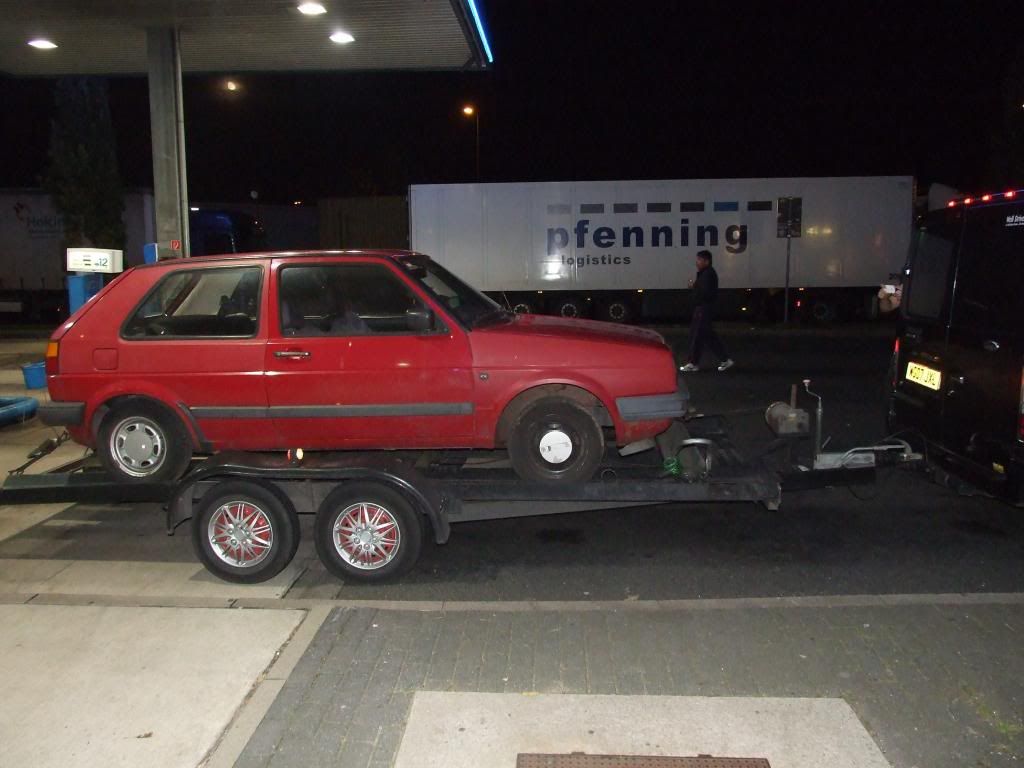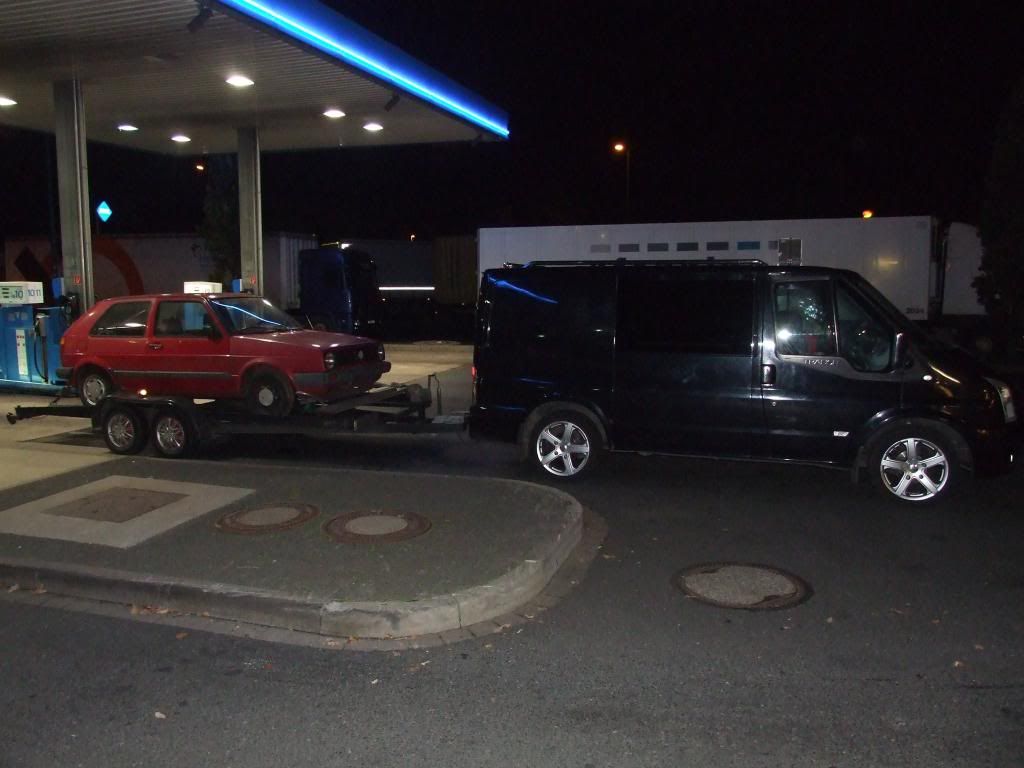 1989 VW Golf MK2 1.3
Got it for 250euros around £210 I believe. Its a LHD as I live in Germany but I am English. Pretty bad condition but no major rust so it's a nice little project for myself.
The plan. Don't want to give too much away as I want you and myself to watch it unfold.
But here we go:
Grey/Silver respray (Underside/engine bay grit black)
mk3 subframe/wishbones/front and rear axle
KW/Vogtland coilovers?
Battery recloated
1.8T 20V
4 stud Rota Grids/Team dynamics pro race 16"
Porsche 4 pot front brakes
Heigo roll cage
CAE short shifter
Flocked dash
Trackslag 3.0" complete Exhaust system
Strutbraces and bushes
a whole lot of loving (my car for life)
Other details to come.................................
I will have more pictures on the weekend when I start to strip it a little. May even save the 1.3 for now.
Please feel free to comment!