Hey everyone.
Won't bore you with too much writing, so I'll make it quick and get to the pictures.
Passed my test last december. Couldn't find reasonable insurance on anything at the time, so I gave up and waited. Fast forward to march. Couple of my mates had insured Minis for a reasonable price with Footman James, So i decided I would try and find something abit different to the normal Clio or Fiesta. Rung them up and was happy to hear that although it was more than I wanted to spend, but I could afford it. So I found a 1.3 and got it.
It's an 86 with 91000(ish) miles. Bodywork is mint, only two bubbles of rust. It was resrayed to Tornado red by the previous owner. (twas the mucky red before i'm not sure of the name)
7 spline grill and BBS RZ ET33's.
It's been lowered, I'm not sure how far down (perhaps 40mm I thought?) It has lowering springs, not coilovers.
Also the other day I found out that it has 5 gears. I'm not sure if it's a 4+e gearbox or something else but it definitely makes motorways more bearable.
It needs a few things sorting out, mainly in the interior. The doorcards are from a newer golf with adjustable mirrors, the stereo doesnt work, and the seats wobble. But I'm hoping to get this sorted out within the next few weeks/months.
Not got anything planned after that I'm afraid. Being a student means money is tight as it is without modifications.
Enough talking here are some pictures,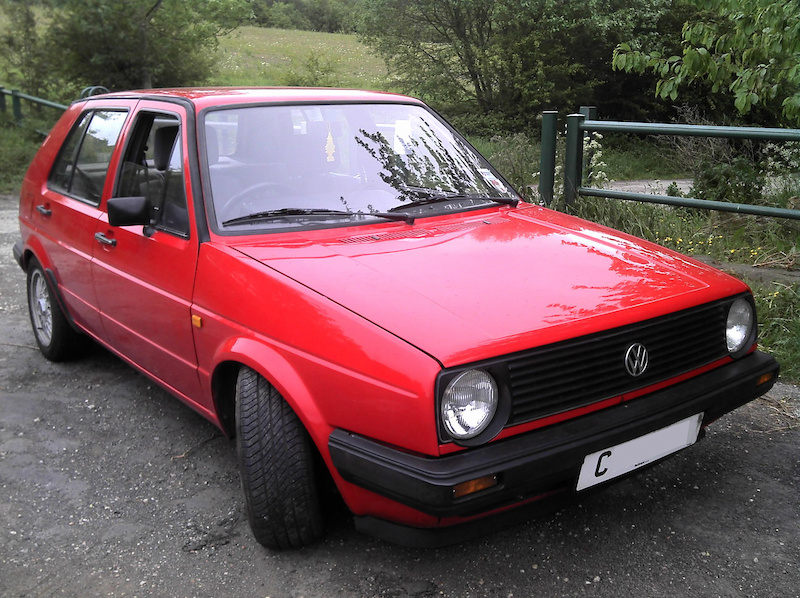 Yes, I know. Failed hard on this photo
Need to sort that exhaust out...
And here are a few with me playing with my camera.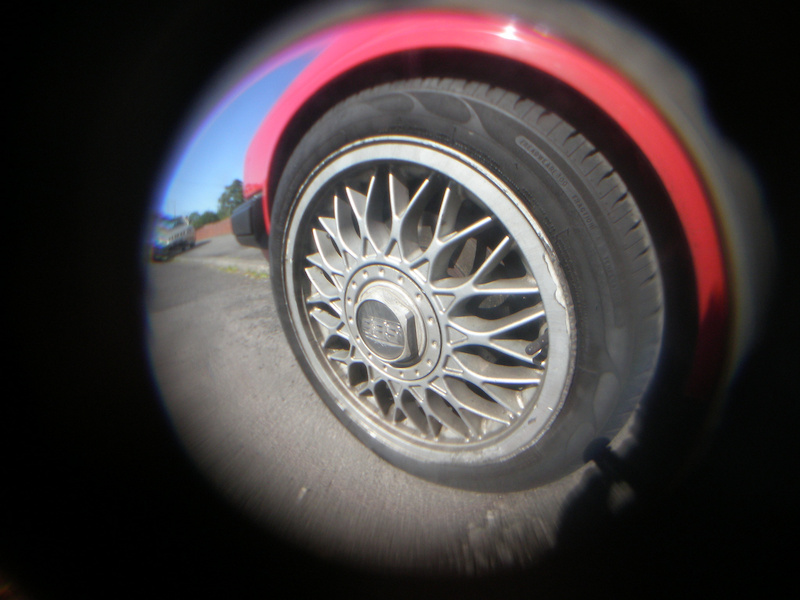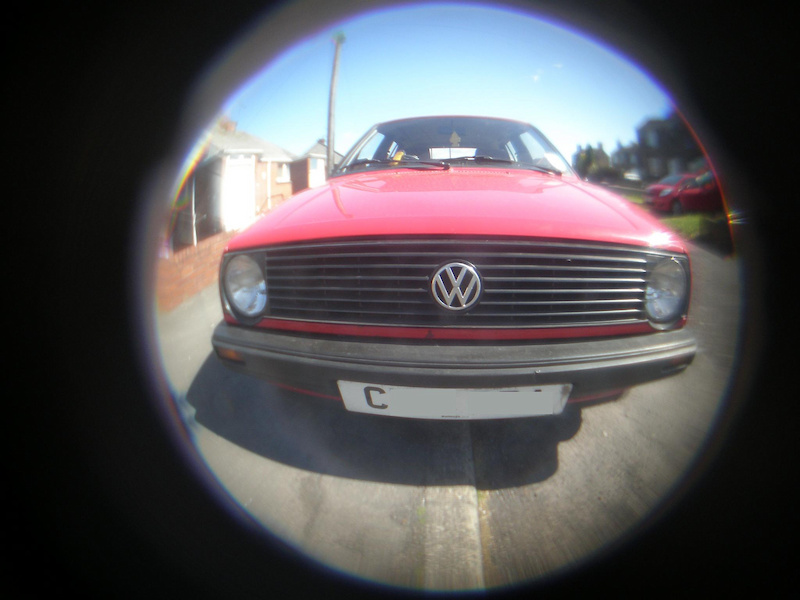 Anyway hope you like.