A nice 1.3!
Poverty spec member.
Avid follower of

EddiePeck

's lunchtime project.
---
Dubbin' Crazy
Posts: 2549
Joined: Sun May 20, 2012 12:48 pm
Drives: 89'Mk2Golf 4+E 1.6 Driver
Location: Braintree, Essex
Contact:
Rich wrote:A nice 1.3!
Don't you remember what's happened last time I bought a 1.3?
BEST Mk2 Golf Non-GTI - National Meet 2013
Car of the Month - May 2014
BEST CAR OF SHOW - National Meet 2014
Give my thread a read: http://www.vwgolfmk2.co.uk/viewtopic.php?f=12&t=19778
---
Moderator
Posts: 3038
Joined: Fri Nov 05, 2010 10:03 pm
Location: Bocking, Essex
I have a 16v you can have.
Mates rates, £50,000.
'90 Mk2 Golf GL running R32 Power. 'Gumpert'
'88 Tornado Red Mk2 Golf 1.8 16valve GTI. 'Hollie' - Winner of Best Mk2 GTI at the 2014 & 2017 National Meet
---
Supercharged
Posts: 9368
Joined: Thu May 23, 2013 1:29 pm
Drives: 1986 MK2 Golf GTI 8v
Location: Bristol, UK
so what's the latest Sam? and did Jaz sell the Beetle in the end?
---
Moderator
Posts: 1628
Joined: Fri Apr 13, 2012 6:17 pm
Drives: 1992 Mk2
Location: Cheshire
Contact:
Find the best you can mate. If it's valver then bonus. If you have set your heart on a 16v maybe an ABF conversion could be the solution!
---
Site Admin
Posts: 3957
Joined: Mon Sep 27, 2010 9:07 pm
Drives: Rallye
Location: Club Founder
Would be great to see you back in a mk2. I'm in the same dilemma, also looking to buy an 8v or 16v GTI. Ideally, a 3 door oak green 16V would be nice, but depends what's out there for a reasonable price.

Chris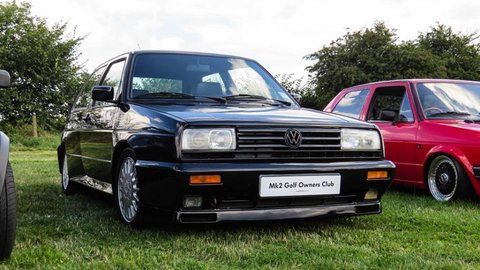 ---
---
Who is online
Users browsing this forum: No registered users and 10 guests