Kamei were (are) an aftermarket supplier of styling accessories.
The Kamei Bonnet Scoop is a popular item.
Spoilers, grills and full body kits were available.
Such as the X1 kit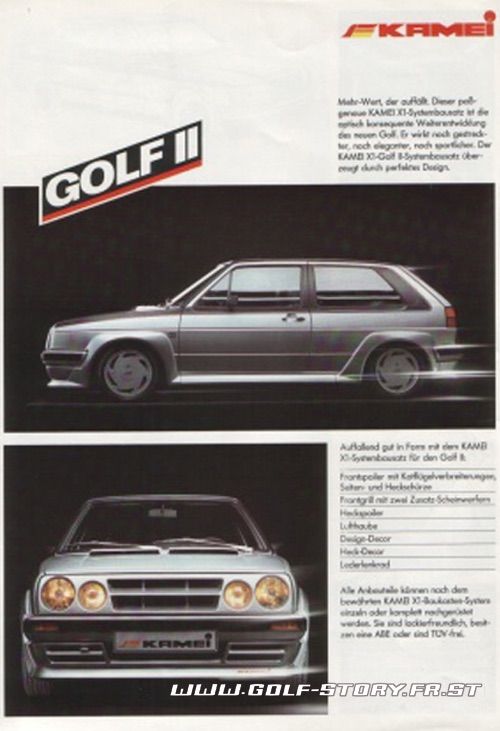 And the Dynamite edition, for Willy Bogner's action film 'Fire, Ice & Dynamite'
More info on the Kamei Story
http://kamei.de/kamei-story_subID-5_en.html
For bonnet scoop see also
Metaplast
.