A vehicle identification number (VIN), also called a chassis number, is a unique code, including a serial number, used by the automotive industry to identify individual motor vehicles, towed vehicles, motorcycles, scooters and mopeds, as defined in ISO 3833.
VINs were first used in 1954. but from 1954 to 1981 there was no accepted standard for these numbers, so different manufacturers used different formats.
In 1981, the National Highway Traffic Safety Administration of the United States standardized the format. It required all over-the-road vehicles sold to contain a 17-character VIN, which does not include the letters I (i), O (o), and Q (q) (to avoid confusion with numerals 1 and 0).
In a Mk2 Golf and Jetta the VIN is stamped in the metal on the top facing edge of the scuttle. The plastic scuttle cover, if early flimsy one has a clear window in it to read the VIN, the later hard plastic ones just have a hole cut out.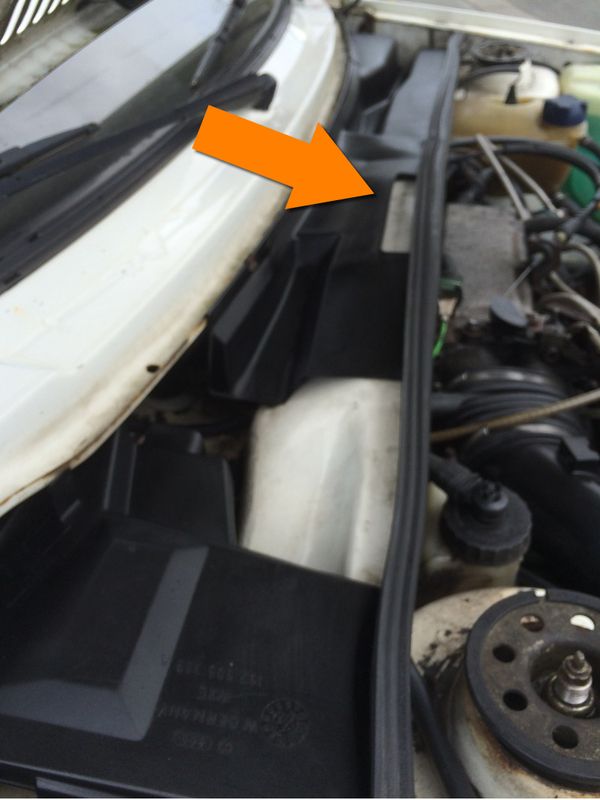 The VIN also features on the
build sticker
that can be found on the inside of the boot or the service book.
VIN EXAMPLE:
WVWZZZ19 Z HW111111
Region: Europe
W
Manufacturer: Volkswagen
V
Car Type: Passenger Car (VW)
W
Body Style: Filler character: No meaning
Z
Engine: Filler character: No meaning
Z
Restraint: Filler character: No meaning
Z
Model: Golf Mk 2 up to 1989
19
Year: 1987
H
Assembly Plant: Wolfsburg, Germany
W
Serial #: a unique 6 digit identifier
111111
NOTES
'Z' is used by VW as a 'filler' character in VIN codes. This means the information for that particular part of the VIN is not provided. You'll see them come up as 'undefined' in the VIN Decoder.
Production year runs from August to July. So a car manufactured in October 1992, will be a 1993 model according to the VIN.
To decode your VIN try this link:
http://www.dubnetworks.net/vw-vin-decoder.htm