The Golf Memphis was a limited/special edition.
It had a sporty appearance similar to the Driver.
It was a small bumper model but only had the single headlamp grill with no inner spot lamps but did have arch trims. Like the Driver the bumpers and grill were also in all black, lacking the GTIs red stripe.
6 x 14 " Steel wheels (185/60 14) with black faces, plastic center caps and nut covers and with a silver rim. A style that's very much back in fashion right now.
There was a unique decal on the rear quarter panels which was repeated under the Golf emblem on the rear.
Available in 1.3, 1.6 and 1.8 with either 4 speed, 4+E gearbox or auto.
Was also available as a Diesel and Turbo Diesel
Was limited to 6 colours, Alpine White, Tornado Red, Blue (Royal?) Black, Atlas Grey and Silver
The was only one interior upholstery style. This was fleck grey with a blue/black/red stripe.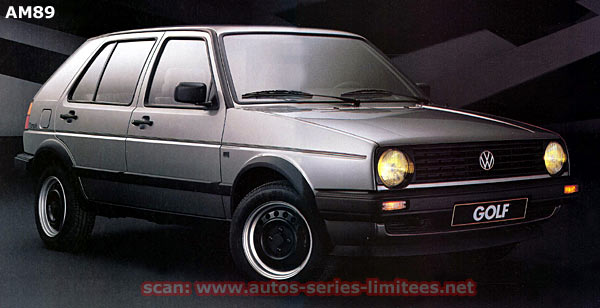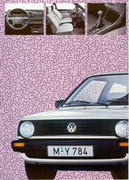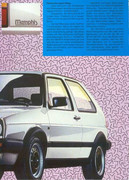 1987