Vehicle Description
Call Louis on 07703104788
Here we have the very reluctant sale of my MK2 Golf GTD – I've owned this car for nearly 7 years now and in the last few thousand miles I've spent thousands on it with the intention of keeping it for many more years but I'm simply not finding the time to use it and yesterday was the first drive I had in nearly 2 months. Aside from the fact that it's a bit of a waste of money taxing and insuring a car that doesn't get driven, it's not doing it any favours just sitting around and so I want it to go off to a new home to get the love and use it deserves. 
If you're reading this, you're probably already aware that the MK2 Golf GTD is a bit of a special rarity – the styling of the GTI with a lot of it's performance and around 50 mpg… This example is in Montana Green (lovely + rare) and I've already put the time and money into upgrading many of the parts that initially let this car down. Now it starts and stops well, handles nicely and still sips at it's fuel.
The car has now done 160075 miles (as has been said by countless others, that's really not a lot for a MK2 Golf, especially not a diesel one).
At 153462 miles I spent £3102 with Roy at Autobahn giving the car an extensive overhaul including, but not limited to;
Replacement timing belt and tensioners

Replacement clutch cable (the old one was starting to snag slightly)

280mm front brake upgrade – new carriers, callipers, pads and discs; it makes a MASSIVE difference to the standard braking set up – a lot more confidence driving with 'modern traffic'. 

Rear disc brake conversion

Polybused the rear beam

Fitted H&R coilovers – these ride beautifully, firm but not at all 'crashy' like cheaper eBay coilovers etc. 
– Then a few months/hundred miles later it went back in to Autobahn to have the driveshaft seals replaced.
– It had a full service at 158116 miles.
– Then it went through it's last MOT with no advisories at 158140 miles.
– At 158835 miles I spent £600 having the diesel pump sent off for reconditioning and refitted along with replacement fuel lines and shortly after I fitted a new Yuasa Silver battery with a five year warranty.
Around the same time this was all going on I spent just shy of £2000 with Carl at Studio InCar having a fairly subtle / OEM+ sound system installed, this includes;
Hertz HSK 165 component set for the front, fitted into custom made door pockets and tweeter pods in the mirror backs. 

Hertz ESF25 slimline subwoofer fitted into a custom enclosure tucked into the left side of the boot

And all powered by a Genesis S3 5 channel amp that's mounted in a matching, custom amp rack on the right side of the boot. The boot also has a false floor and carpeted panel to the rear of the seats to keep it all looking ultra neat whilst remaining practical/usable. 

This is all run through a Sony head unit with bluetooth streaming, hands free calling and a little remote (though I've never understood the need for that given that the radio sits well within arms reach)
If you're not familiar with Studio InCar's work, have a Google and check out their website or Instagram page and you'll see that they produce some brilliant, high end bespoke work. This isn't a chavvy, bass heavy sound system it's just beautiful quality sound, neatly packaged.  
Don't think that all of this recent expenditure is symptomatic of a formerly mistreated car; there'd be no point shelling out money on a basket case – but after four odd years of absolutely faultless daily service and with a better job and income I thought it had earned some upgrades. Throughout my ownership I've serviced/changed the oil and filters on the car at least every 8k miles (though due to being a very disorganised individual I can't find the receipts for all of these – I'll keep looking). I bought the car completely standard at 134000 miles from the mechanic at a VW specialist out in Henley on Thames. When I bought it he'd just fitted a new clutch (from memory he said it was a LUK one), bosch starter and rear exhaust box and I bought it with a full service history so this is a car that really has been doted on it's whole life. 
Things to note – the Schmidt Modernline alloys aren't included in the sale. The car will come on the G60 (or Passat Winter) Steels seen in the last three photos – they definitely need a refurb. The car was also been raised 20mm when the steels were fitted (clears speed bumps!). I still have the Schmidt's so I can come to an arrangement with the buyer if wanted. 
If you're planning on keeping them on the car the steels will need a refurb, they're also fitted with mis-matched part worns that all have legal tread, but if I were keeping them I'd fit better rubber – no point having good coilovers and good brakes with cheap tyres! There are various dents and scratches as you'd expect with a 27 year old car – she cleans up well but there are a few patches of surface rust appearing and the lacquer on the top edge of the driver's side wing has started peeling off – things to keep on top of. When Autobahn fitted the coilovers and the Schmidts they also 'fettled' with the arch plastics to get a bit of extra clearance – this has resulted in the loss of some of the clips/rivets and loose plastics. I've not glued them down as many would because I appreciate that not everyone wants to run wide wheels and if you're going to stick with standard fitment wheels you might want to buy some untrimmed arch plastics and fit those. I've fitted a full set of GTI seats (so comfortable) but there's wear on the driver's side bolster (inevitable enough) I covered it with tape a few years ago and it hasn't gotten any worse, but I thought it mention it. I've still got the original seats if the new owner wants. As per the photographs the engine bay would benefit from a good clean, prior to the fuel pump refurb there was a small diesel leak that's left things pretty grimy (but this is probably good rust protection!?).
The car comes with a full set of VW rubber mats (not pictured) and the standard airbox (if you don't like the idea of running the cone air filter). It has all of the plastics around the intercooler (an exciting thing if you're into that kind of thing). It comes with the original tool kit and first aid box too. 
I'm sure there's plenty I've missed – as the MOT history will testify it's barely done 2k a year for a few years now and the vast majority of this years milage was done in one trip across to Bruges earlier in the year – during the week I'm always in my work van and on the odd bit of downtime I tend to find myself using my '68 Beetle, sadly the Golf is one vehicle too many. I've tried to reflect the fact that it's recent lack of use might result in some work needed to get her back to full glory in the price. Viewings welcomed and encouraged – the car's located in Bromley, BR1. Any questions – please feel free to get in touch via this or call/text 07703104788.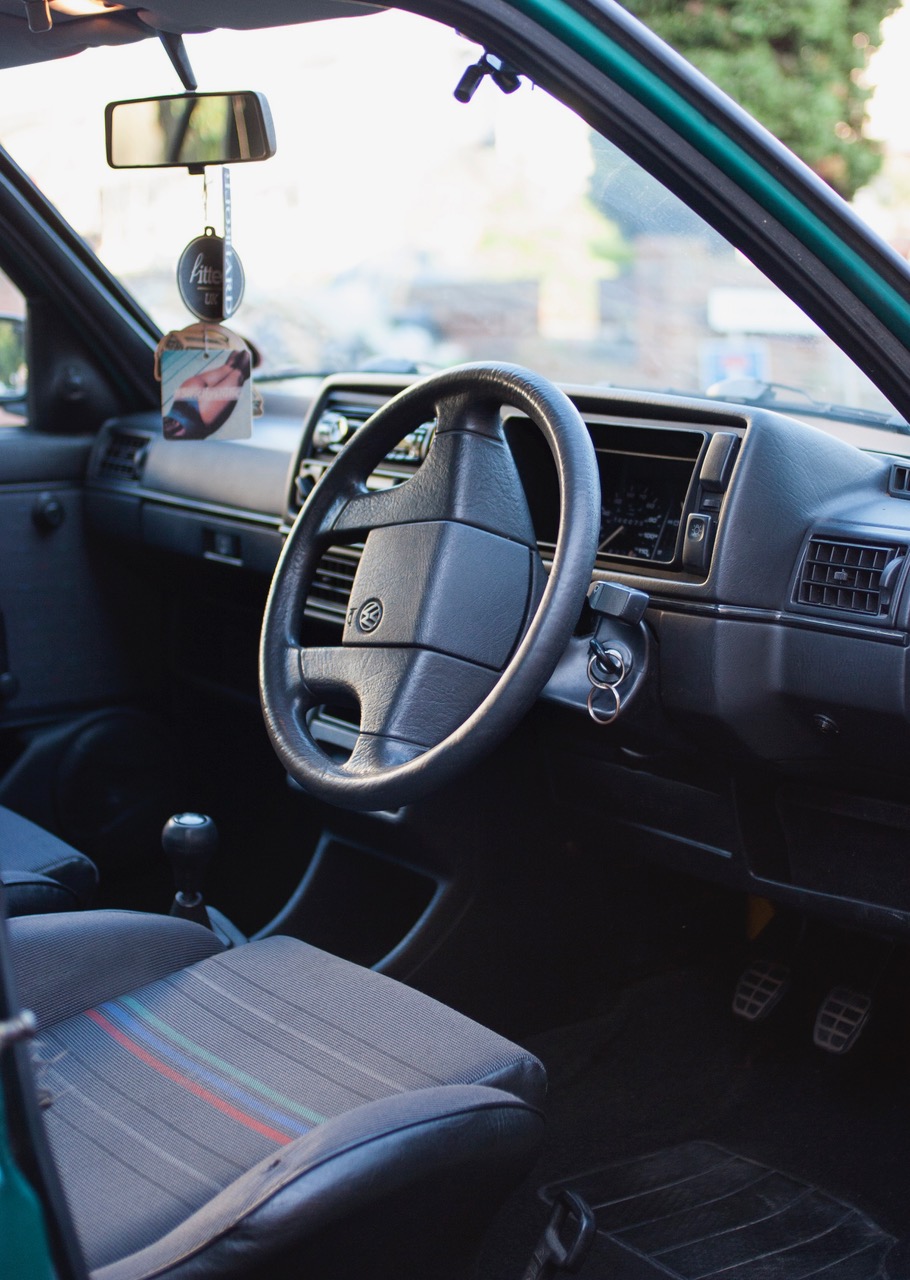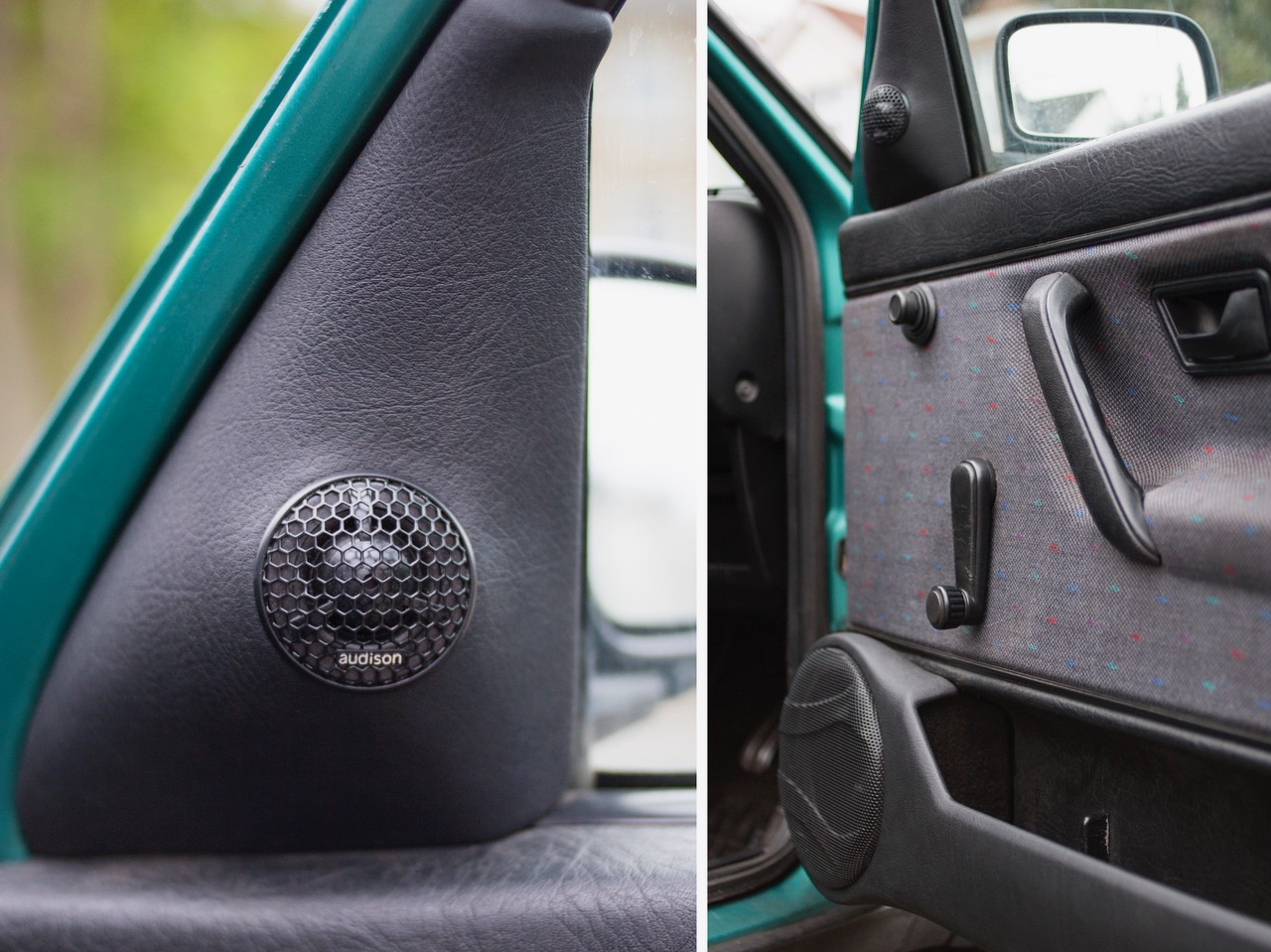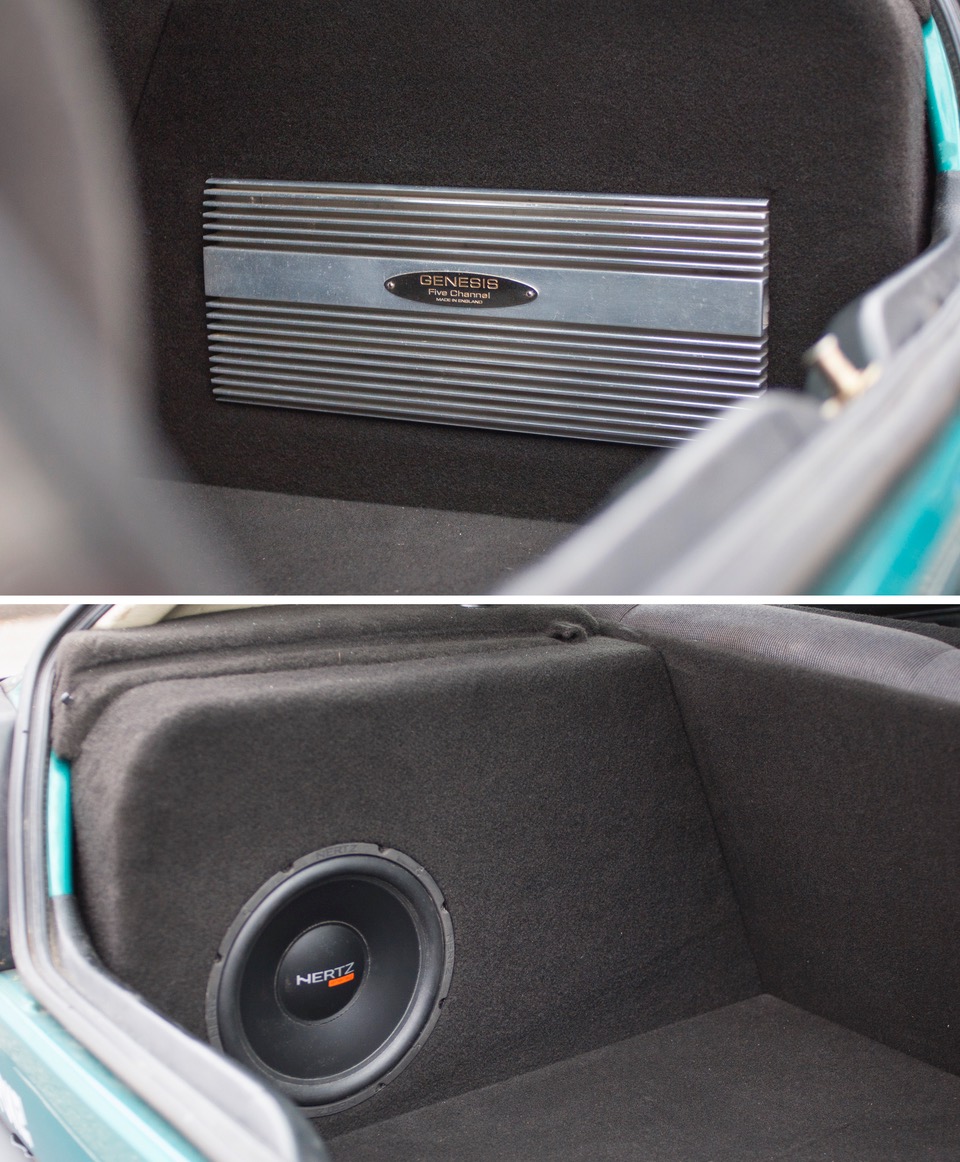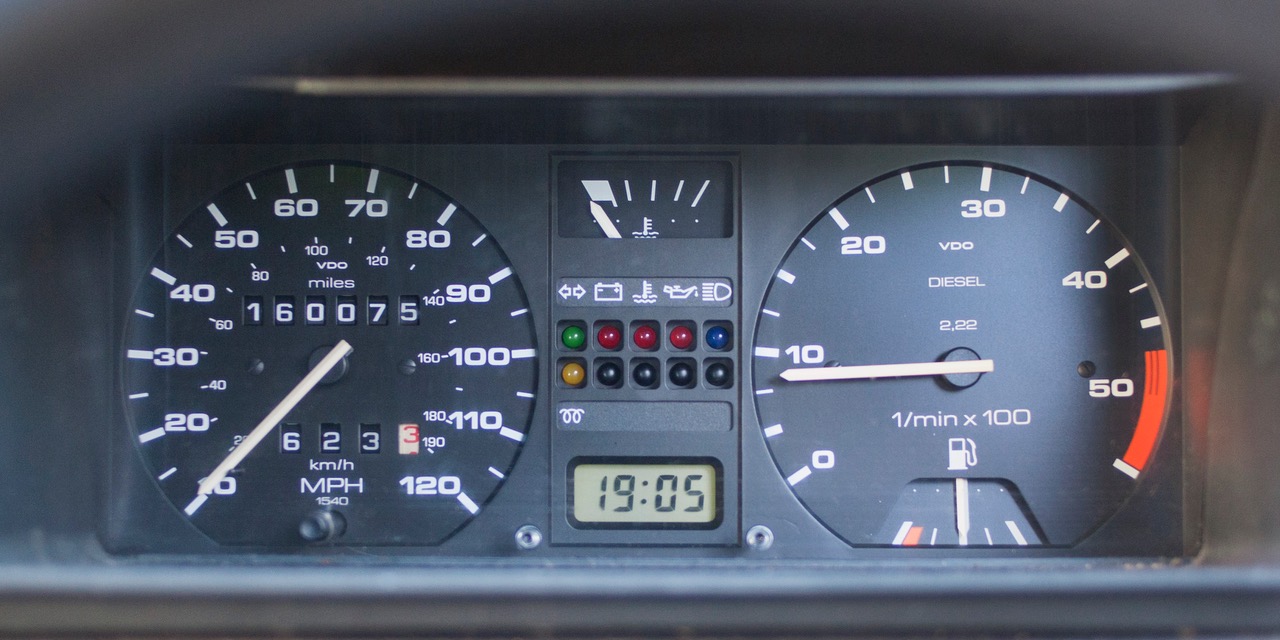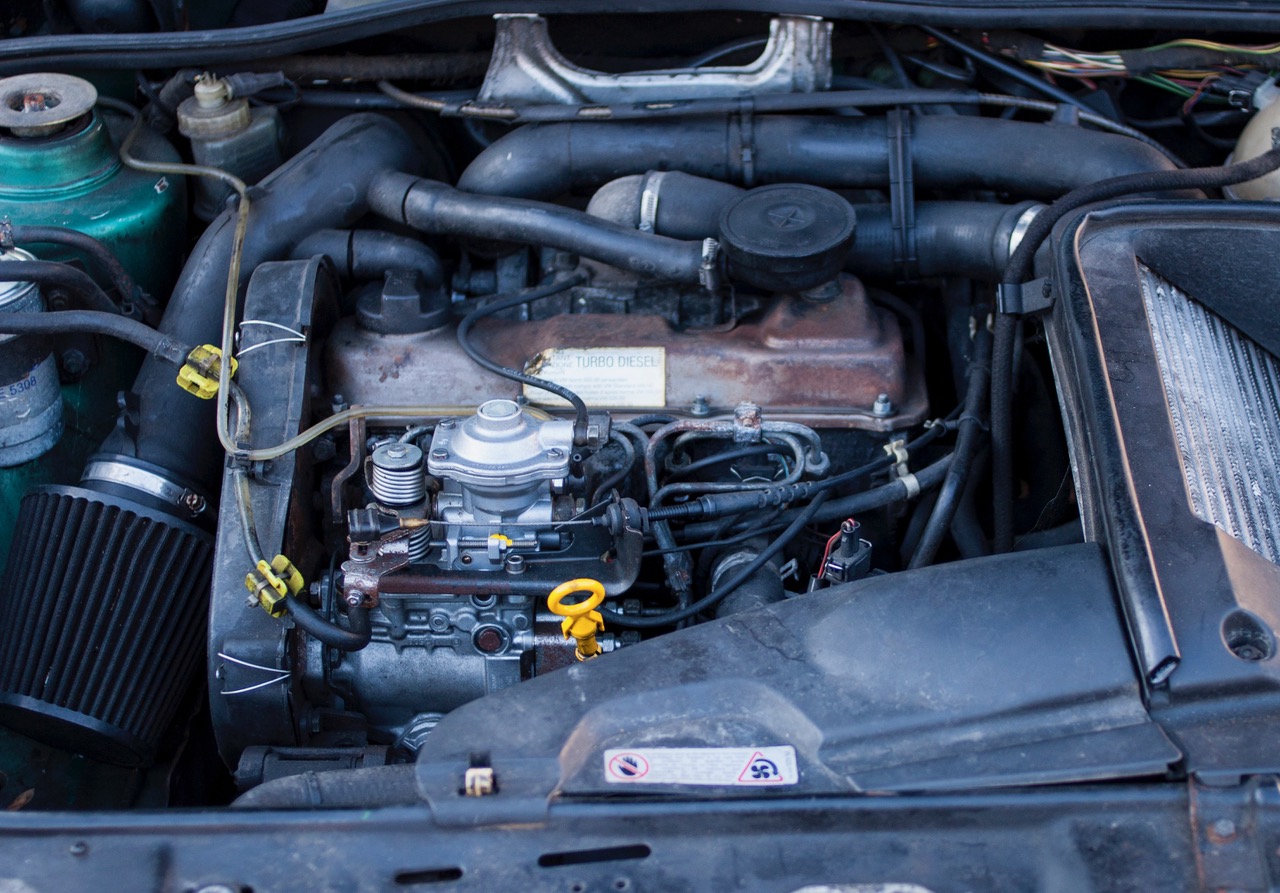 Vehicle Overview
Navigate to the theme options panel -> Vehicles Options -> Single Vehicle Settings -> Vehicle Features and enable at least 1 of the options there then press the save button.